The gadgets we have already sent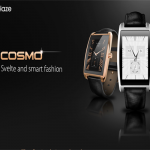 Hello everyone!
In this page we will show you some interesting free products for you.
So how can you get this product?
Just fit one of the following conditions:
1. If you are a Professional Blogger about gadgets.
2. If you are interested in the gadgets from China and you would like to buy products from AliExpress.
3. If you are a Youtuber about gadgets.
4. If you like sharing the interesting gadgets with your friends.
COME and GET IT!
We are waiting for you!